GEORGE MACHRAY AND FRIENDS – IN CONCERT

The East Lothian singer/songwriter is well-known on the Scottish folk scene and a regular visitor to sessions in Linlithgow. Tonight he appears in concert in the town for the first time. Hear him perform some of his more thoughtful songs, (e.g. 'Quays o Cockenny', 'Lazy moon over Embra Toun'), as well as his comic creations ('Hawkeye the noo', 'Grubby thoughts', 'Swinging in Dunbar').

The concert will be followed by an informal session.

Time: Start 7.30pm
Venue: Black Bitch Tavern (Upstairs Lounge) EH49 7AZ
Cost: Admission FREE – donations welcome.




PUB SESSION IN THE LINLITHGOW TAP

Our regular Thursday night session venue. All welcome to sing, play or listen; a great mix of songs and instrumentals.

Venue: Linlithgow Tap, 111-113 High Street, Linlithgow, EH49 7EJ
Time: From 8.00pm
Cost: FREE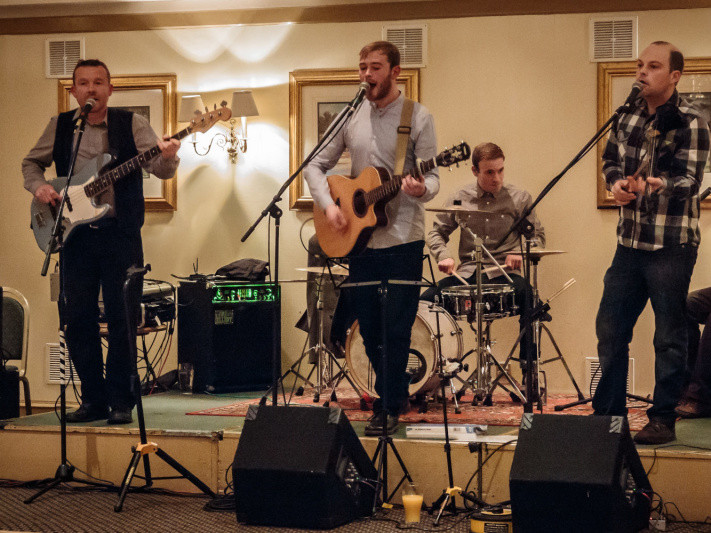 THE TONKERERS! - Live in Linlithgow!

Fresh from their annual trip to Germany, Falkirk's finest kick off a great weekend of music at the Star & Garter. Tonkerers gigs have a habit of turning into a party. Everyone joins in and the band simply happen to be the ones on stage.

Venue: Star and Garter Hotel, 1 High Street, EH49 7AB
Time: From 9.00pm
Cost: FREE